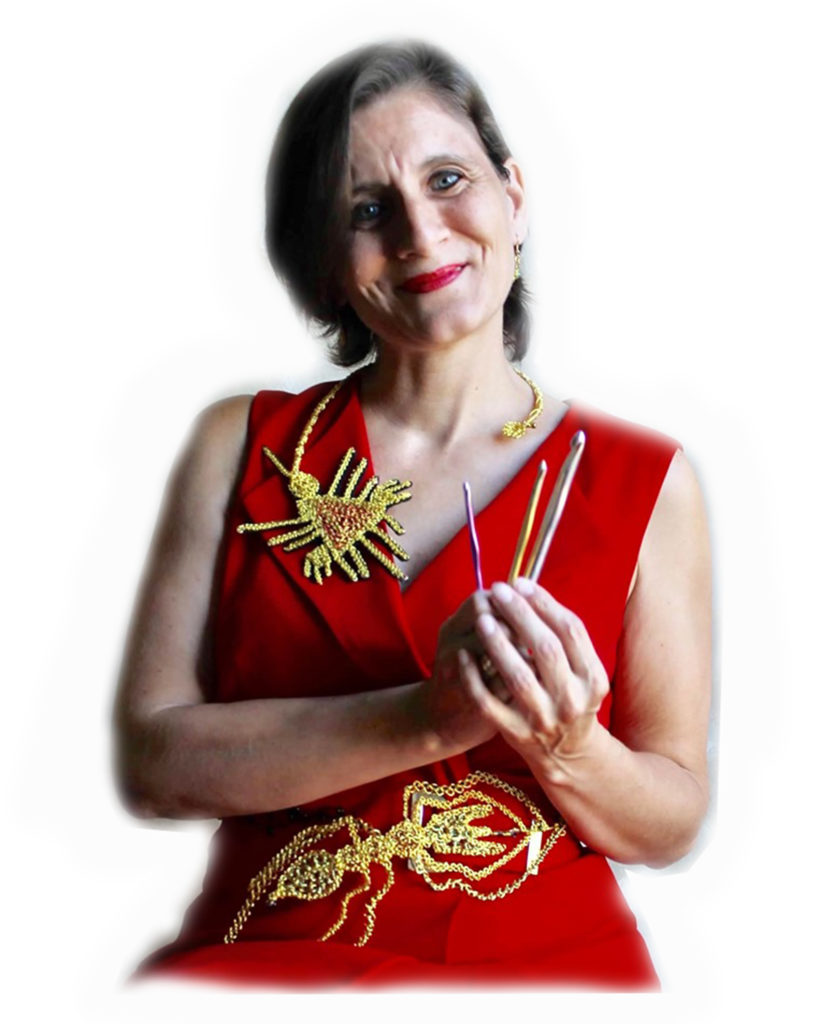 Marita Valdizan is a mother, awarded artist, jewelry designer and teacher from Peru. She has been studying and developing different techniques one of them is using a crochet hook and wire to create sculptural and multi-functional wearable art,mixed media art, company logos and sculptures.

Several years ago, she learned Peruvian Stitch wire crochet techniques directly from the artist/creator Juan Pacheco in Peru. Inspired by the monumental work done by her teacher, she implements other variations to the same technique using different sizes of crochet hook, qualities and thickness of colored wires. Actually she is working to improve a Mixed Media Wire Crochet Technique she created.
Marita began her professional career teaching arts and crafts in Peru and now she is currently teaching Metal Crochet Workshops in local Art Galleries and private classes. 
What is special about her classes is that she motivated her students to be creative with their own designs. She first started exhibiting her work in Peru then in Puerto Rico, Wisconsin and Tennessee. Marita now presents her work locally in Aurora, Wheaton, West Chicago, Sugar Grove, Lombard and Naperville as well as other exhibits around town.  Marita is a current member of Dupage Art League and Gallery 200 on West Chicago. Marita has awards from the DuPage Art League (DUPAL) and the Naperville Art League (NAL). In 2018, she won first place in the wearable art category from the Crochet Guild of America.
She was awarded the Gran Estrella de Plata in Peru in 2019, she was acknowledged as the world's only Peruvian Stitch artist in Mixed Media application. In 2019, she also won a Bronze Medal Award in the Metal Contest Fashion Accessories category. 
She has made one of a kind recreations of logo used by companies using a mixed media wire crochet technique. She still working on custom orders of them and a wearable art.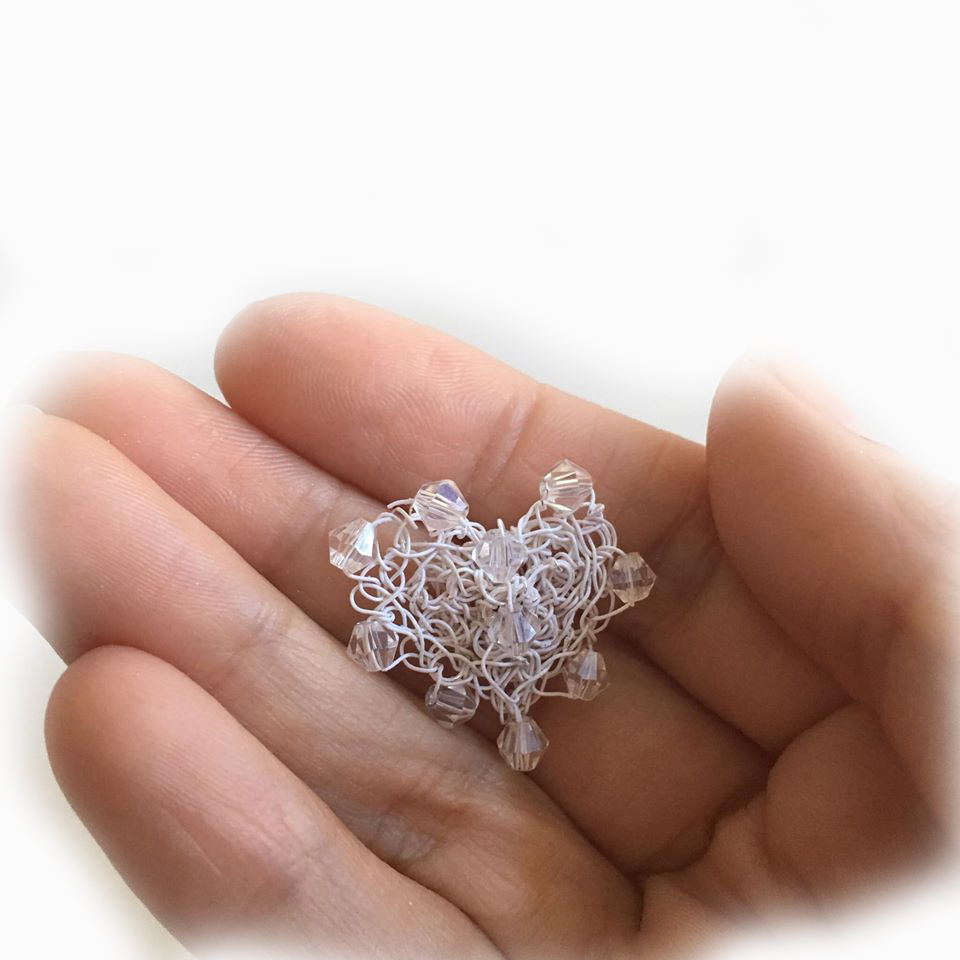 Marita and her family reside in Naperville Illinois. Her values center around family, art, and giving back to the community that she lives in. She has donated her artwork for local fundraisers. She share her work and work in progress on Instagram and Facebook: Marita Valdizan Arte